Each year since 1927, the New Zealand Institute of Architects has offered an awards programme that presents high quality architecture in New Zealand.
This year Jason Gardiner Builders was delighted to receive a prestigious Housing Award for one of our beautiful new homes at the NZIA Nelson-Marlborough Architecture Awards 2017.
One Storey House, designed by Jeremy Smith of Irving Smith Architects, is a spectacular home which sits beautifully on the hill in Atawhai.
Designed to embrace the landscape, the house features three one-storey sections and a sloping roof, with spectacular panoramic views across the bay.
Local Architecture Awards are run by each of the New Zealand Institute of Architects eight branches each year. They celebrate high quality architecture in housing, public, commercial, education, small project, interior and retail and hospitality architecture.
In assessing a project for an award the judges look at the relationship of the building to its site, context and presence; user satisfaction; consistency and completeness; light colour, texture and spatial qualities; environmental performance and contribution to the advancement of architecture as a discipline and the enhancement of the human spirit.
We loved working on this project with our amazing team and wonderful clients. Rachel and Lawrie were as rapt as we were to receive this coveted accolade, which is testament to the magnificence of their home.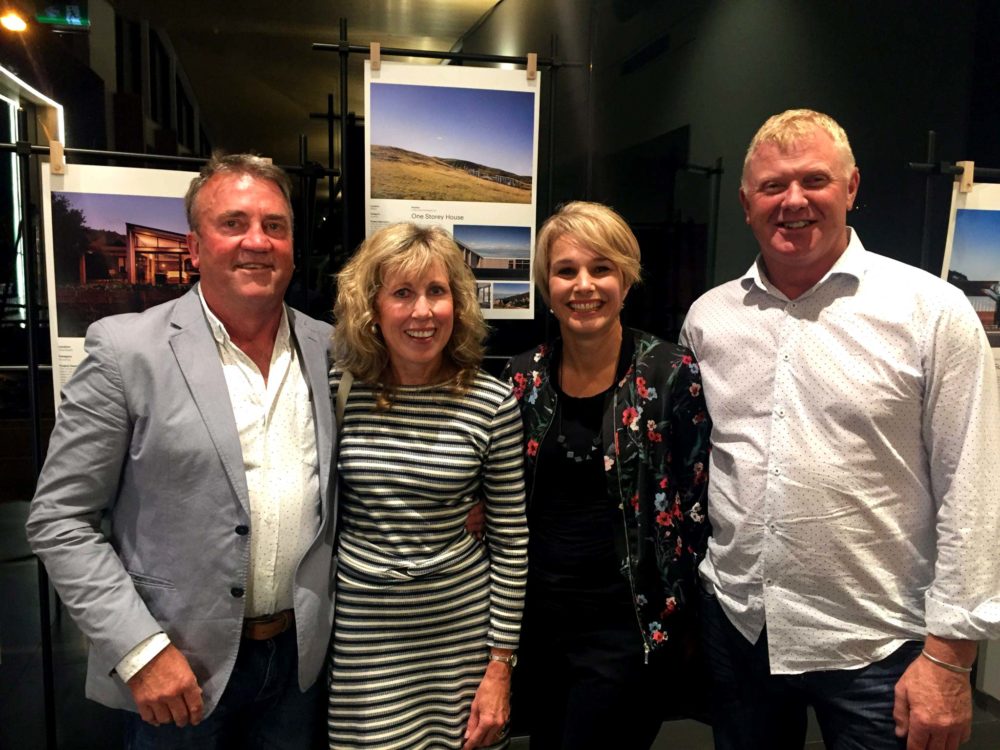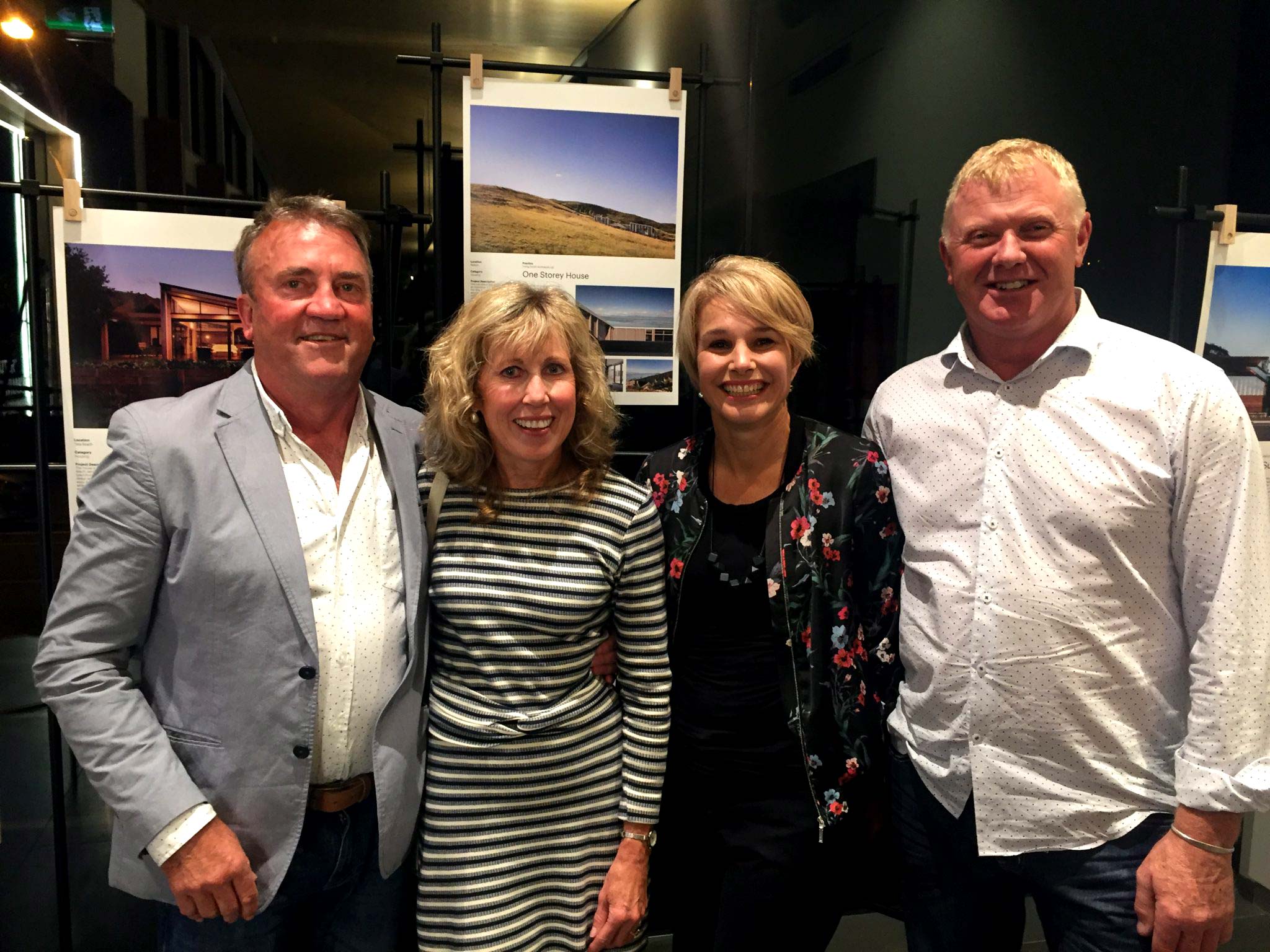 Our clients Lawrie & Rachel Saunders (from left) with Pam and Jason Gardiner, at the 2017 Architecture Awards.
We hope they continue to enjoy it for many years to come.
Read the Architecture Now article here.
Read the Stuff article here.